Tjenestedesign for arbeidslivet (Service design for working life) - kurs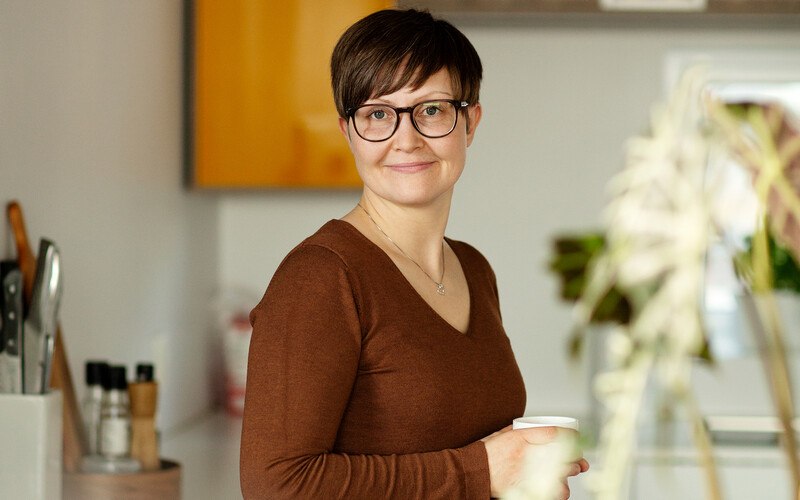 Tjenestedesign for arbeidslivet (Service design for working life)
Start: 23.01.2023
Søknadsfrist: 02.01.2023
Undervisningsform: Nettstudium med digitale samlinger

Pris: 24000 Kr
Studiepoeng: 7,5
Emnekode: PD6009
Det er dessverre for sent å søke på dette kurset. Du kan finne alternative kurs på våre nettsider.
The course deals with design principles in service design and how these can be adapted to work in one's own business in the public or private sector to achieve good user experiences across different contact points. Commitment and awareness around co-creation, change and interdisciplinary teams play a central role in this topic. It also focuses strongly on the opportunity that arises as a result of technology development and digitization in the services of the future.
The course can be included in NTNU's master's program in Technology Management and Digital Transformation - in specialization for Strategic Design and Service Development , or as part of another study program at NTNU where appropriate.
Målgruppe
The primary target group is managers, project managers and advisers in the private and public sector. The need will apply to all sectors and disciplines that work with digitization processes in connection with service development and service innovation. The secondary target group is project staff, developers, designers and other participants in service development projects.
Innhold
Competence in service design is in demand precisely because it is considered a prerequisite for the success of digitalisation and digital transformation of companies, and for being able to develop user-friendly and competitive services.
Common to the target group is that they have experienced how digitization and technological solutions are not the only answer to complex problems. It is important to involve the users in the process when new services and solutions are to be created, and it is crucial to be able to ask the right questions to the users and listen to the answers you get. In this way, one can create services and solutions that are both relevant, useful and effective.
The theme for tasks, exercises and project work will largely be based on the company's needs. This means that the exercises and project work are linked to specific cases that are relevant and relevant to the business. This means that the course participants are in practice at work during the course, and can take the result home to their business and use it directly in the further development of the service they offer.
The course is taught in English.
Emnebeskrivelse
Opptakskrav
The admission requirement is twofold:
1. Completed degree of 180 credits.
2. Minimum two years relevant work experience

Working conditions must be documented with a certificate from the employer describing the type of job / work tasks, job percentage and duration. If you do not have a bachelor's degree or equivalent completed education of at least 180 credits, you can request a prior learning assessment of your admission basis.
You must document education and work experience within the application deadline to have your application processed.
Undervisning, eksamen og pensum
Tid og sted for undervisning
All teaching will be carried out digitally in spring 2023
There will be both lecturers from academia and industry collaborating in delivering this course. The course will be taught in English.
The course will require participants to bring a problem case from the industry-office that they are currently involved with or are interested in working. At the start of the module, these cases will be shared with all the participants and based on interest, groups of 2 or 3 participants will be formed. This case will be the main problem that all course learnings will be applied and later evaluated upon during the course.
Work on project assignment: 15 hours before start-up.
First module: 23 January & 25 January - 9 am to 4 pm
Online teaching between sessions 1 and 2 including colloquia and supervision: 7.5 hours
Work on project: 40 hours
Mid term report submission : 17 February
Mid term presentation : 20 February - 9 am to 4 pm

Second module : 27 February & 1 March - 9 am to 4 pm
Work with project report before submission: 100 hours
2 personal mentoring sessions for 30 minutes on projects will be given to group by the course coordinator 13 February/20 March
The project report / exam is delivered by 14 April
Presentations from students will be held digitally on 24 April - 9 am to 4 pm
Eksamensbeskrivelse
The exam consists of a written project report that can be submitted individually or in groups. Upon group submission, the same grade is given to all group members.
Work requirements along the way that are registered with approved / not approved:
Mandatory participation in the meetings.
Participation in online teaching.

Exemption from attendance / participation in meetings and teaching can be assessed on the basis of an application to the Department of Design.
Pensumlitteratur/kursmateriell
This Is Service Design Doing: Applying Service Design Thinking in the Real World (Stickdorn, et al, 2018) Articles and video material made available at study start
Annen informasjon
Referanser
"Just needed to send a mail and thank you again for a super interesting course. It feels safe to take courses where you are professor, and you made the group be a better group. It is special to see how you are making people be little bit better every time they speak/listen to you! I am for sure more confident at work, and have found that I can use the knowledge you are helping me get" Lise Skogstad, Student Fall, 2022
Fagansvarlig/Forelesere
Fakultet: Fakultet for arkitektur og design