1st and 2nd of November 2018
organized by NTNU University Library at Trondheim, 
Division of Culture and Science.
at Sumhuset Kalvskinnet Campus
Hands on workshops for students and researchers
Detailed Program here 
Practical information here
NO-REGISTRATION FEE
Venues: Suhmhuset, Gunnerus library, at Kalvskinnet Campus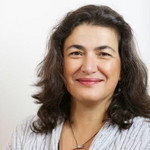 Alexandra Angeletaki is a classical archaeologist and has worked as a lecturer in archeology at NTNU since2001. For the last few years she has been involved in innovative dissemination DH projects and has worked with Museology and Digital Learning at NTNU University Library.
She is also responsible for library seminars and academic writing support for students in Kalvskinnet Campus.