Citizen engagement is crucial to the EU – it is the only way to make it a common project for all. Europeans need to be ensured a more active role in the setting of priorities, to make policy more relevant and better fit for purpose[i].
NTNU Brussels office has started a series of webinars on subjects related to the European calls and where best practices are presented. The target audience is Arts, Humanities and Social Sciences researchers and postgraduates as well as cultural sector professionals but also IT and education scholars and professionals.
In these seminars we try to map the pulse of EU financed projects that create open access-based citizen engagement through various initiatives. The first online webinar in line is coming up on the 4th of June 21 on zoom 11.00-11.45.
Please register here> Citizen science initiatives in the cultural heritage sector: insights into open cultural data, 4th of June 11.00 (ntnu.no)
About the webinar: The presentation discusses the concept of citizen science as a participatory research methodology in cultural heritage and reviews good practices in creating and communicating open cultural data in citizen science initiatives. A sample of 25 practices of European Galleries, Libraries, Archives and Museums (GLAM) that we analysed between December 2020 and March 2021 will be presented through the following nine dimensions of openness: Open access; Open data; Open metadata; Open metrics; Open-source software/hardware(use or development); Open access results; Open file formats ,Open datasets and Open documentation.
The analysis will take the form of data visualizations for the public. This presentation contributes to the understanding of barriers and enablers in the documentation of tangible and intangible cultural heritage in participatory, citizen-enhanced ways.
The speaker for this webinar will be Katerina Zourou, PhD, who is a senior researcher in learning and teaching from an open perspective (open educational resources and practices) and from a networking and collaboration perspective (collective learning, social networked learning). She is also head of Web2Learn in Greece. She acts as project leader or partner in transnational projects funded by the Council of Europe, the European Commission, and national funds. Her Publications you can find here.
Organiser : NTNU BRUSSELS OFFICE, Alexandra Angeletaki
Citizen science — active public involvement in scientific research — is growing bigger, more ambitious, and more networked and supports the open science ideal through open knowledge circulation and open data (Irwin, 2018; European Commission, 2020).
Resources from EU
European Union Open Data Portal
A cultural change: the European Commission embraces citizen engagement | EU Science Hub (europa.eu)
---
[i] https://europa.eu/citizens-initiative-forum/blog/design-engage-impact-european-citizens-initiative-20-driving-citizen-engagement-eu_en#:~:text=Citizen%20engagement%20is%20crucial%20to%20the%20EU%20-,policy%20more%20relevant%20and%20better%20fit%20for%20purpose.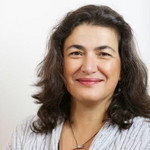 Alexandra Angeletaki is a classical archaeologist and has worked as a lecturer in archeology at NTNU since2001. For the last few years she has been involved in innovative dissemination DH projects and has worked with Museology and Digital Learning at NTNU University Library.
She is also responsible for library seminars and academic writing support for students in Kalvskinnet Campus.