Pålitelighet av sikkerhetskritiske funksjoner - Kurs - Videreutdanning og deltidsstudier
Pålitelighet av sikkerhetskritiske funksjoner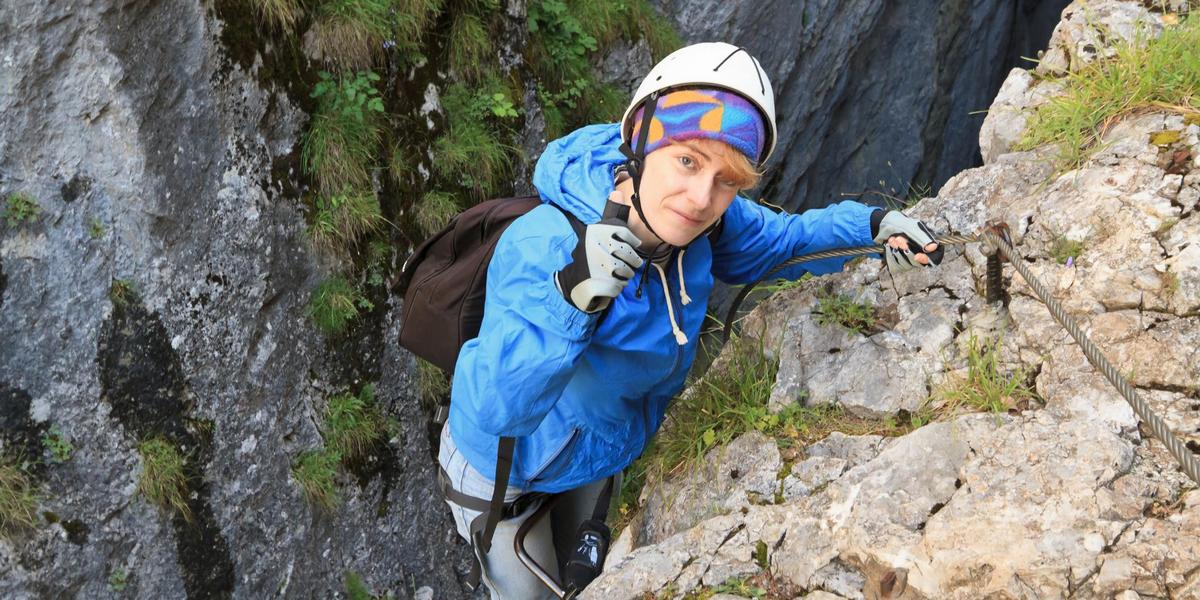 Foto: Yayimages/antonioscarpi
Reliability of Safety-Critical Functions
Kurset gir deg innsikt i pålitelighetsvurdering av instrumenterte sikkerhetssystemer og hvordan du skal utføre slike vurderinger.
Kurset kan inngå i:
Målgruppe:
Kurset passer for deg som ønsker å spesialisere deg i sikkerhet og pålitelighet med anvendelse mot instrumenterte sikkerhetssystemer, innenfor prosessindustrien eller jernbane.

Target group:
The subject is directed to engineers in the field of automation, mechanical engineering, technical safety, and computer science who are directly or indirectly involved in design and reliability assessment of safety-critical systems that employ electrical/electronic/programmable electronic technologies.
Kursbeskrivelse:
Topics
Definition and interpretation of key concepts and requirements in IEC 61508 and related standards, like IEC 61511. Selected topics from the Norwegian Oil and Gas guideline GL 070 may also be addressed, as an example of a how an industry guideline may be developed with basis in international standards.
The implementation of functional safety management for safety-critical systems, in design phases as well as in operation
Relationship between risk acceptance, reliability target measure, and reliability requirement for safety-critical functions.
Definition and interpretation of safety integrity level (SIL), and the principle distinction between SIL requirement and design according to the SIL requirement.
Methods for deriving at SIL-requirements, including risk graph, layers of protection analysis (LOPA), and minimum SIL (the latter is the method advocated in GL 070).
Definition and interpretation of reliability target measures like probability of failure on demand (PFD) and failure frequency (PFH), and their link to SIL requirements.
Definition and interpretation of specific measures to achieve reliable hardware architectures (architectural constraints).
Methods and models for preparing for and assessing the reliability of safety-critical functions, including:
Functional analysis
Failure modes and effects analysis, with focus on the application of FMEDA.
Methods and models for quantification of PFDavg and PFHavg, including reliability block diagrams, fault trees, Markov methods. The derivation of formulas that are presented in IEC 61508, part 6, is also included.
Estimation and/or selection of values for common cause failures (CCFs) parameters
Application of the PDS method, as a special case of reliability assessments
Reliability implications of imperfect testing, with focus on the effects of partial stroke testing.
Loss of production measures, with focus on models for quantifying the spurious trip rate.
Choice of reliability data sources
Follow-up of SIL requirements in operation
Relationship between security analyses, RAM analyses, and SIL analyses
Requirements to the development of software for application programs.
Instructional methods
The course is split into two separate seminars, each of 3 days. In the period between the two seminars, the participants will work on a project, where the aim is to use the lectured theory with a case study of relevance for the participant. Some tutorials with solutions are also posted.
The project is completed after the second gathering, so that also lectured material from there can be adapted with project tasks.
The students must bring own computer.
If the students would like to use the freeware PDS Tool (can be downloaded from www.sintef.no/pds ), it is necessary to use MS Access.
Emnebeskrivelse:
Læringsutbytte:
After completing the course, you will have
Knowledge: The course will give a thorough understanding of concepts, requirements, and methods used in relation to reliability assessments of safety-critical systems, within the frames of standards like IEC 61508. More specifically, the participants will learn about (i) types of safety-critical systems, (ii) key requirements in IEC 61508 and related standards, (iii) methods to use for the derivation of safety-integrity level (SIL) requirements, (iv) constraints for the selection of hardware and software design in light of SIL-requirements, (iii) commonly used methods for reliability assessment, including the selection of data and considerations to uncertainty .
The main case studies used to support the lectured material are taken from the oil and gas industry, and in to some extent also from machinery systems. The participants are welcomed to also introduce other case examples, in light of their working area.
Skills: The participants shall be able to carry out reliability assessments for commonly used architectures of safety-critical systems, including to judge and select among the different methods in light of own competence, system properties and availability of data. If the PDS Tool is introduced in the course, the participants will get the opportunity to learn the basic features of this tool and how to use it for practical case studies. In addition, the participant will get experience in navigating the standards, including to identify where the key requirements and methods are presented. The participants will also get some experience in selecting and judging the relevance of different data for the assessment (manufacturer data vs OREDA data as an example).
General competence: The participants should after this course have a good understand about how reliability assessments may impact decision-making regarding design and operation of safety-instrumented systems and in addition to understand how the requirements about performance of the systems is related to safety-barrier management for the facility.
Eksamensbeskrivelse:
Prosjektoppgave: Denne påbegynnes mellom samlingene og leveres innen avtalt dato i etterkant av eksamen. Prosjektoppgaven må være levert før karakter settes for hjemmeeksamen. Prosjektoppgaven teller 30% av endelig karakter.

Hjemmeeksamen: Det gjennomføres hjemmeeksamen i etterkant av siste samling. Alle skriftlige hjelpemidler er tillatt, samt PC/Mac og alle typer kalkulatorer. Hjemmeeksamen teller 70% av endelig karakter.

Exam:
• Individual project: 30% of grade
• Home exam: 70% of grade

The individual project is handed in at an agreed time before the exam. The exam is carried out as a home exam, starting at 09:00 on Friday morning with deadline for submission at 09:00 on the following Monday. The time of the home exam is agreed with the participants. For the exam, it is allowed to use all available aids, but the work should be carried out individually.
The exam is published online, and the exam paper can be handed in via the same system.

There are no mandatory exercises, but the individual project accounts for 30% of the total grade while the exam accounts for 70% of the grade.
Tid og sted for kurs/samlinger:
To samlinger i Trondheim våren 2019:
Første samling: 6. - 8. februar
Andre samling: 13. - 15. mars
Studentene må ha med egen PC med MS Excel, evt. Mac med siste utgave av Excel.
Kursavgift:
18000 Kr
Kursavgift info:
I kursavgiften inngår
Undervisning på alle samlinger
Kaffe, lunsj og forfriskninger på samlingene
Nettverksmiddag i løpet av første samling
Tilgang til elektroniske læremidler på internett
Veiledning og tilbakemelding på oppgaver og øvinger
Sensur av eksamen
Pensumlitteratur må den enkelte skaffe selv.
Rabatter:
Fagansvarlig/Forelesere:
Mary Ann Lundteigen
Professor, Institutt for maskinteknikk og produksjon
Telefon: 73 59 71 01
Mobil: 930 59 365
Epost: mary.a.lundteigen@ntnu.no
Bjørn Axel Gran
Professor II, Institutt for maskinteknikk og produksjon

Kontakt:
Marit Kvidal
NTNU VIDERE
Telefon: 73 59 52 60
Epost: videre@ntnu.no
Kursform/Undervisning:
Samlings- og nettbasert
Opptakskrav:
Opptakskravet er todelt:
1. Bachelorgrad eller tilsvarende avsluttet utdanning av minimum 180 studiepoengs omfang, og
2. Minimum to års relevant arbeidserfaring
Du må dokumentere utdanning og arbeidserfaring innen søknadsfristen for å få søknaden din behandlet. Arbeidsforhold må dokumenteres med attest fra arbeidsgiver som beskriver stillingstype, stillingsandel og varighet.
Hvis du har lastet opp dokumentasjon tidligere jf. opptakskrav for masterprogram i organisasjon og ledelse, trenger du ikke gjøre dette på nytt.
Krav til dokumentasjon
Anbefalte forkunnskaper:
- Grunnleggende kunnskaper i sannsynlighetsregning
- Kurset Industriell sikkerhet og pålitelighet (PK6018)

Specific requirements for this course:
Basic knowledge in probability theory. Required to have course PK6018, or similar background in systems reliability theory. The course aims to balance quantitative and qualitative issues.
Mer informasjon:
Fakultet: Fakultet for ingeniørvitenskap
Pensumlitteratur/kursmateriell:
Introduksjon til sannsynlighetsregning - legges ut på Blackboard, bør leses før første samling
Rausand (2014): Reliability of Safety-Critical Systems: Theory and Applications
GL 070 - tilgjengelig på nett
Vitenskapelige artikler (legges ut på Blackboard)
Dataverktøy el. programvare som benyttes: Blackboard
Microsoft Excel
Microsoft Access

Praktiske opplysninger:
Referanser:
Jeg lærte utrolig mye om hvorfor sikkerhetskritiske systemer er designet slik de er, hva teorien bak systemene er samt hvilke beregninger som ligger til grunn for pålitelighetsvurderingene. Dette er kunnskap som jeg, som sikkerhets-ingeniør i olje og gassbransjen, alltid kommer til å ha stor nytte av. Faglærer var utrolig flink og engasjert, og det motiverte og inspirerte masse! (Kursdeltaker høsten 2014)
Kursdetaljer
Startdato: 06.02.2019
Slutt: 08.04.2019
Søknadsfrist: 15.11.2018
Kursavgift: 18000 Kr
Studiepoeng: 7,5
Emnekode: PK6022
Undervisningssted: Trondheim

Arrangør: NTNU i Trondheim

Kurset er under planlegging.
Du kan ikke søke dette kurset ennå.
Hold deg oppdatert
Nyhetsbrev fra NTNU VIDERE gir deg informasjon om videreutdanning og deltidsstudier.