Nidarø is a peninsula. Nidarø has a diverse history to look back on. This presentation of pictures starts in 1858 and displays an image when it was farming on Nidarø and ends in 1987. The farming was eventually closed down and followed by sawmill, sports facilities and parks. Two bridges, one to Ila and one to Kalvskinnet links the area to the center city.
Nidarø 1858
Trondheim city with the peninsula Nidarø encircled by the river Nidelva.
In the middle of Nidarø is a cluster that is Nidarø farm.
Nidarø sagbruk
Nidarø sawmill was built in 1894 when Thomas Angell foundations acquired the property Nidarø. The sawmill was steam powered until 1906 when it switched to electricity. In 1928 the sawmill closed and the buildings demolished when the property was rented to Trøndelagsutstillingen 1930.
Trøndelagutstillingen 1930
Trøndelagutstillingen 1930 was a national corporate and was held in celebration in memory of 900 year since the battle on Stiklestad. 
Skøytebanen på Nidarø
The picture is from a skating event at Øya Stadium in 1901. 
Tyskerbrakker 1953
The Germans built a large military camp on Nidarø during 2nd World War.  The barracks were, however, used by the municipality for teaching and technically purposes until the 1960s when they were demolished.
Nidarø idrettshall 1987
Nidarøhallen was constructed in three phases, from 1963 and 1971 to step three in 1988. The hall, today called Trondheim Spektrum is a multipurpose hall today used for sports, seminars, conferences, examination facilities and various events.
 2016-?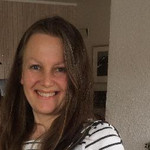 University librarian at NTNU Universitetsbiblioteket. Cand.scient (1995) in botany at NTNU.