NTNU Universitetsbiblioteket20.12.2018 By Ingrid Heggland
NTNU har inngått samarbeid med DataverseNO og har nå et institusjonelt arkiv,
NTNU Open Research Data, hvor forskere ved NTNU åpent kan dele sine datasett.
Forskere ved NTNU har fra før mulighet til å benytte tjenesten BIRD til å både lagre og dele forskningsdata, som i tillegg har integrert verktøyet easyDMP for å sette opp en datahåndteringsplan.
Mer utfyllende informasjon og praktiske råd kommer på nyåret!
Se også:
Har du spørsmål eller ønsker å dele forskningsdata, ta gjerne kontakt med Ingrid Heggland ved Universitetsbiblioteket (ingrid.heggland@ntnu.no).
---
In English:
NTNU is collaborating with DataverseNO and has now established an institutional archive (repository), NTNU Open Research Data, where researchers at NTNU can openly share data sets.
Researchers at NTNU already have the possibility of using BIRD to store and share research data, which also includes an integration of the tool easyDMP to create a data management plan.
More information and practical advice will be available after the holidays!
See also:
If you have questions or would like to share research data, please contact Ingrid Heggland at the University Library (ingrid.heggland@ntnu.no).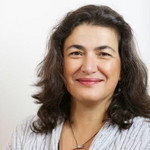 Alexandra Angeletaki is a classical archaeologist and has worked as a lecturer in archeology at NTNU since2001. For the last few years she has been involved in innovative dissemination DH projects and has worked with Museology and Digital Learning at NTNU University Library.
She is also responsible for library seminars and academic writing support for students in Kalvskinnet Campus.